Do you have back pain, headaches, shoulder trouble or joint pain? Do you get up in the morning stiff and achy? Are you one or the many folk who want to start an exercise routine but are afraid of hurting yourself? Tru-Care Physical Therapy can help.
We offer a free screening program. Here is how it works.
What do you need to do?
It's simple. Just call us at 401-884-9541 or click here 401-884-9541 or click here to request a free 15 min screening. We will schedule time for you do discuss specific problem with one of our licensed therapists. Our screening program will give you an opportunity to present your concerns, ask questions and have a trained professional do a brief exam to determine if PT would help you.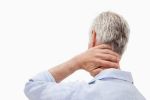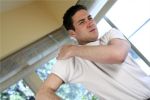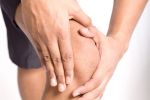 Some common areas we screen are:
Arthritis
Weakness
Back and leg pain
Balance and falls
Neck and arm pain
Exercise program development
Headaches
Shoulder, knee, ankle sprain/strain
Numbness
Any other muscle, joint injury or loss of function and mobility